Designing a sustainable future together
Polarium is a Swedish company dedicated to providing the best-performing, safe, and sustainable energy storage solutions built on lithium-ion technology. We believe in a world of endless energy – a world where energy no longer comes from finite sources, where all energy is renewable, and the flow of energy never stops. We believe that this is within reach, but to get there we need great energy storage. And lots of it. Fast. With headquarters and R&D in Sweden, manufacturing in Mexico, Vietnam, and South Africa, and sales offices on all continents, we serve customers worldwide. Today, our market-leading solutions are in use on all continents and in all climate zones. We enable our customers to move away from fossil fuels to long-lasting, smart, and recyclable lithium batteries – reducing costs as well as environmental impact.
Energize your future
Exciting career opportunities exist in fast-paced environments and organizations led by people who are passionate about their work. At Polarium, you have the opportunity to work with the most high-energy, creative, and intelligent minds in the business. Our teams exist globally, we are a diverse group of individuals and cultures who come together to create the best products and solutions in the ever-evolving energy industry. We have a wide range of different expertise in each department for example engineering, product development, R&D, and business excellence whom all work closely together. Our Swedish designed products enables renewable energy optimization in different markets globally. Giving you the opportunity to grow and widen your experience for a limitless future and endless work opportunities. Our work is challenging but rewarding, so if you want to work with something that matters and you feel like you are a force to be reckoned with, we would like you to join our journey!
Our Values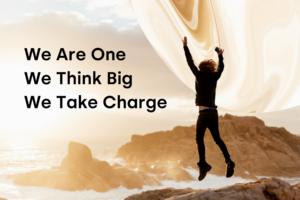 What's in it for you?
We offer a challenging position in an open, friendly international environment where we help each other to develop and create value, as we are one. Your work and mind-set will have a true impact on Polarium's future success and we encourage you to take charge. Every day, we think big for a smarter and more sustainable future – let's do it together.

We offer
● Generous bonus system
● Maximized wellness contribution
● Exercise with our own Wellness Manager during working hours
● Five extra flexibility days
● Pension and health insurance
We believe an inclusive work environment is what will boost our employees' success. An open mindset is what charges our innovation and creativity. We believe that there's always one more thing to learn, one new thing to invent, and one more product to develop to make energy systems around the world greener and more efficient. Come join our team and get the opportunity to engineer the future!